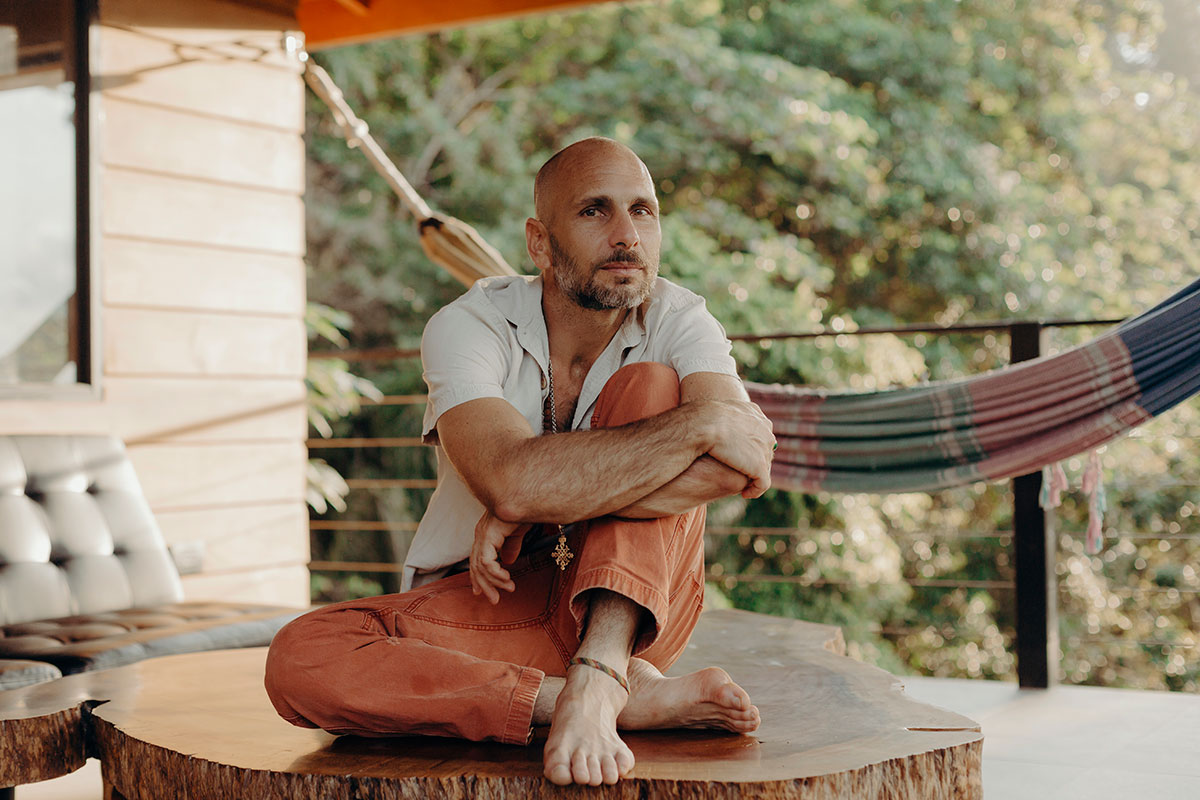 In Human Form
Troy was born in Trinidad & Tobago and has lived there for the majority of his life with the exceptions of attending the University Of Tampa, and his regular stints of travel and exploration. During his senior year at university he participated in a study abroad program called Semester At Sea taking him to fifteen different countries and exposing him to a wealth of cultures and experiences. After graduating from university Troy traversed Costa Rica coast to coast on foot, has spent prolonged periods in silence, and has immersed himself in the study and practice of Yoga. After graduating Troy returned to Trinidad to open Trinidad's first Hemp store (not Head shop) which he ran for eight years, before starting a biofuel business, and then finally nurturing a beautiful yoga studio and community known as One Yoga Trinidad—recently rebranding as BeyondYogaTv.
Troy currently lives on the forested North Coast of Trinidad among the majestic hills of Paramin, continues to share the practice of yoga, and spends his mornings writing on the wings of hummingbirds and coffee.
As a Yoga Teacher
While his Asana practice only began about 15 years ago the underlying teachings of 'living yoga' have been a part of his life as long as he can remember. In the last decade he had the honor to further his study, practice, and teaching under the guidance of amazing teachers like Ryan Leier, Seane Corn, Father Joe Pereira (Iyengar Yoga), Baron Baptiste, Srivatsa Ramaswami (Vinyasa Krama), Leslie Kaminoff, Jess Robertson, and Ted Grand…among others. To these teachers, Troy bows in humility and expresses his gratitude.
Troy has come to understand that the practice of yoga as a practice that transcends physical postures, or any other box we are tempted to put it into. He views the practice as a 'training ground' of sorts. A place where we deepen our relationship to our mind, our breath, and our personal understanding of God through intimate and intentional focus—a place where we essentially practice the art of being present. As a 'teacher' Troy's intention is to share a depth of practice that embodies a form of prayer, and allows every practitioner to connect to something beyond the physical aspects of the practice. Furthermore, he aims to continuously create a space that is accessible to all—regardless of their faith, age, or physical limitations.
With mindful, intentional movements Troy brings an intimate and powerful dimension to today's yoga class that helps bridge the gap between the pure essence of Yoga, and today's disconnected world. At the foundation of his teaching is not the breath, but one's relationship to the breath. He feels that it is essential we discover that no posture, no transition, no moment is ever the same; we discover what it means to live in the present moment—the only moment when we can know and feel Genuine Love.
"I have always said that if I did not believe the practice of Yoga increased our capacity to love, and reconnected us to the God of our own understanding, that I would walk away from it immediately."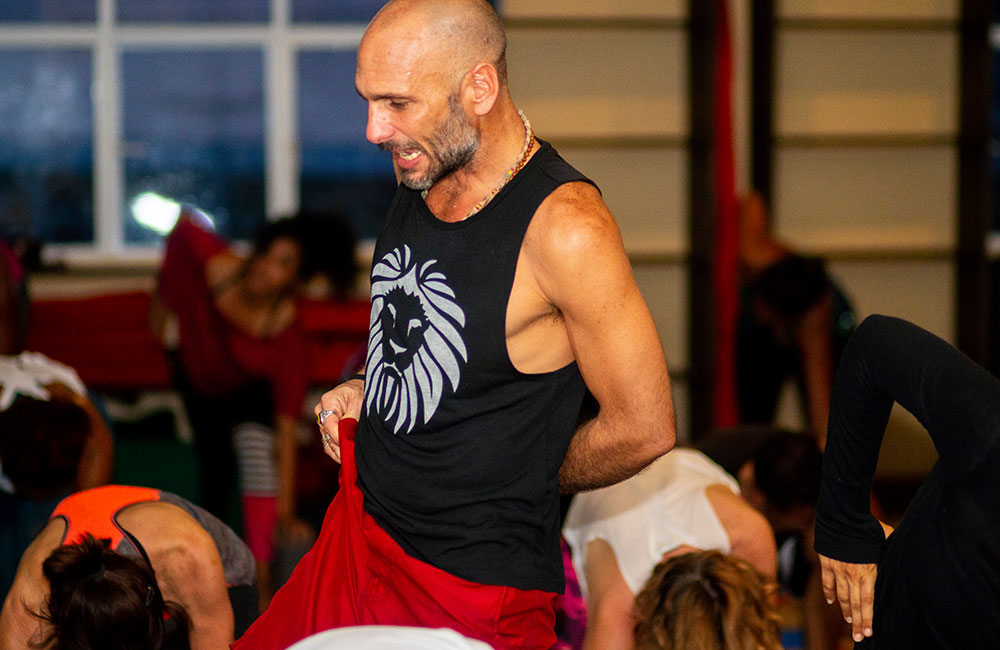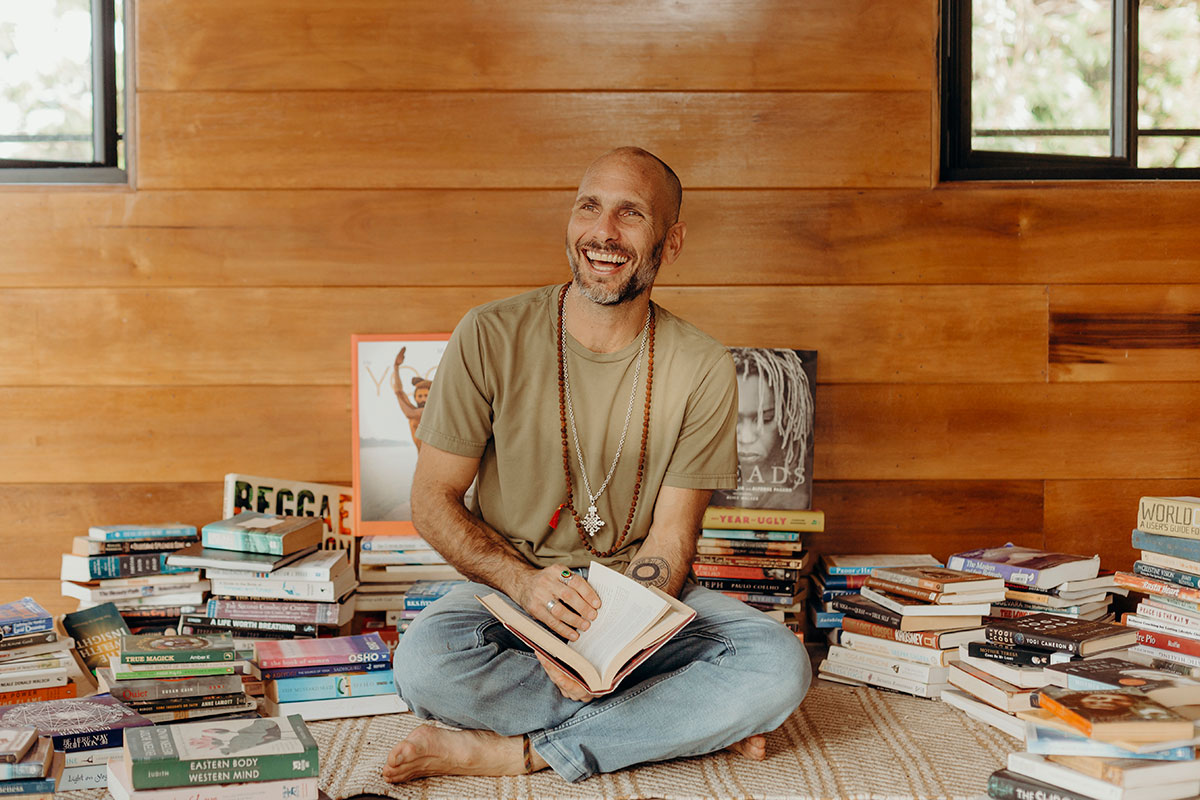 As an Author
Troy always had a longing within him to write. He actually wrote his very first publication at age ten— A plea to the world for an end to war and environmental destruction. That editorial of a ten year old was published in his national newspaper and directly sent to President George W. Bush, Saddam Hussein, and Mikhail Gorbachev (With the help of his amazing mother). It would appear that he was a ten year old on a mission.
At eighteen, he had all intentions of majoring in writing & philosophy at the University Of Tampa, but this dream would have to wait a bit as he was encouraged (a.k.a 'lovingly blackmailed') to pursue business and Spanish.
Now 20 years later, it all makes sense—a series of divinely inspired experiences have all come together with precision. Troy completed his first book in 2022 and his journey as an author is merely beginning.
When asked about his feelings towards his writing journey Troy had this to say,
"My priority is not writing for the entertainment of readers—for me personally, that would be an inauthentic use of my energy and time. Everyone has their calling fuelled by that burning desire. While my writing may be entertaining to some, and is sure to make your heart smile and have you 'laugh out loud' from time to time— my calling is not entertainment. I also struggle with considering myself as an artist and have a hard time viewing my writing as self-expression. Writing feels like more of a calling, a duty of sorts."
Troy's has chosen to self-publish his first book which expected to be released in late 2023. Additionally, the pipeline is filled with a series of Children's books, fictional narratives, and of course, more transformative nonfiction. Regardless of genre or avenues of publication, Troy feels that if his writing did not give the reader more clarity for life while inspiring them to become more understanding, compassionate, and loving Human beings—then it would feel like a waste. Rest assured however, that he believes life to be filled with true joy, laughter, and lightheartedness. It is with a dash of authenticity, magic, and wonder that he hopes his writing inspires its readers and influences the world.